Our vision is to be a catalyst for creating healthier lives.
Established in 2008, Karna started as a small, minority-owned business which received 8(a) certification by the Small Business Administration. The founders brought more than 20 years of project management and management consulting experience. Karna began supporting the CDC in 2012 and, by 2017, was one of the top 10 contractors at the agency.
In 2016, Karna also became the Health Program Support prime contractor for the World Trade Center Health Program, which is housed within the CDC's National Institute for Occupational Safety and Health. This program provides limited healthcare benefits to the first responders and survivors of the 9/11 attacks.
Later, in 2018, Karna joined the Celerian Group, a wholly owned subsidiary of Blue Cross Blue Shield of South Carolina. The Celerian Group serves federal and state government healthcare and public health programs.
Today, Karna continues to serve the CDC and more than a dozen of its national centers and institutes, as well as the World Trade Center Health Program. We have more than 100 employees with MS, BS, and PhD-level degrees. Our team offers expertise in healthcare administration, health communications, program evaluation, public health research, health analytics, public health surveillance, and technical assistance.
Leveraging our own expertise and the Celerian Group's capabilities, Karna offers in-depth, tailored solutions to achieve client objectives and improve overall health outcomes.
Our Mission
Karna delivers impactful solutions that empower our customers to address and solve public health and healthcare challenges, while providing a safe and supportive environment for our talented team members.


Shining the Spotlight on Team Karna
Karna's team at the Morbidity and Mortality Weekly Report (MMWR) continually provides scientists, practitioners, policy makers, and the public with valuable and timely information. MMWR is the premier publication of the U.S. Centers for Disease Control and Prevention, often referred to as "the voice of the CDC."
Karna, LLC, as a subcontractor to Tanaq Government Services, LLC, provides staffing support for MMWR, including two desktop publishers (visual information specialists), two technical editors, and two web developers.
Karna's team at MMWR routinely receives kudos from the client and contributes to the journal's high impact factor and rankings. SCImago Journal & Country Rank recently ranked MMWR Recommendations and Reports 7th, Weekly 20th, Surveillance Summaries 27th, and Supplements 40th out of 27,955 journals evaluated in 2022.
This year, Karna welcomed two new members to the MMWR team: Jackie Farley (Technical Editor) and Armi Velarde (Desktop Publisher/Visual Information Specialist)! Both have seamlessly integrated into the MMWR team and have already received client kudos!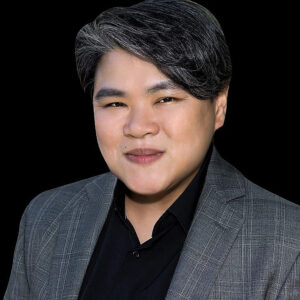 "I love being part of the MMWR desktop publishing team! I love how supportive my team lead is and how helpful the entire team is. I have much to learn, and I'm determined and hopeful that I can be a valuable member of the team soon. I'm excited to see my name in the staff box one day."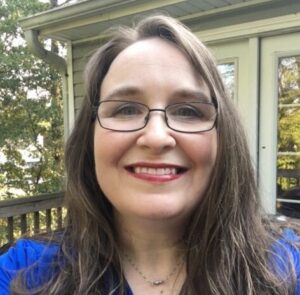 "I've been working for Karna as a technical writer-editor on the MMWR team since February 2023. What a wonderful team it is! Congenial, hard-working, and communicative. I couldn't ask for a better work environment!"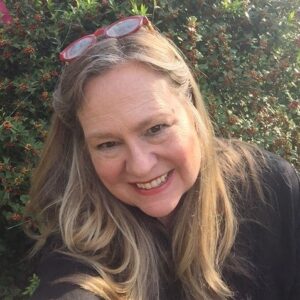 "I am a Visual Information Specialist with the MMWR. Throughout my 13 years with the team, I have most enjoyed the humor with the closest of my teammates. It can be daunting producing reports that are focused on morbidity and mortality – especially during COVID. I love that we are sharing vital information with the world while still being able to laugh together. Whether it's a clever quip or sharing a personal story, I am fortunate to have found my tribe and have meaning in my life beyond my singular existence."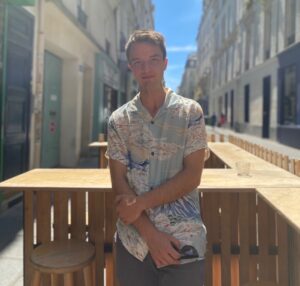 "I've been working with MMWR for over two years now and am continually impressed by the expertise and dedication of the group that publishes this journal."

Employee Testimonials
"Do meaningful work with people I enjoy doing it with. Working at Karna allows me to live out this simple mission. Every day I get to work with an amazing team of talented people under thoughtful and compassionate leadership. The projects I'm working on move the needle on important things like increasing vaccination and improving maternal health."
"I joined Karna in 2017, and having supported only very large corporations up to that point, I appreciate the sense of professional community and opportunities to help shape the foundation of Karna's incredible value. As a Healthcare SME, I am the Lead on the Provider Services team supporting the World Trade Center Health Program, and our team is responsible for expanding, managing, and collaborating with a robust provider network that can support the medical needs of the Program's members. I credit Karna with supporting some of the most significant achievements of my career over the past several years, and strengthening my commitment to their business growth and objectives. "
Our Values
In order to achieve our vision and fulfill our mission, Karna employees live these core values every day:
Integrity: Acting in an honest, ethical, and forthright manner; while preserving and enhancing personal and organizational reputation and avoiding any real or perceived conflict of interest
Excellence: Taking pride in the quality of work that we perform, ensuring that it meets our own high standards and those of our clients
Innovation: Striving continually to improve and develop our solutions in delivery. Using empirical evidence, best practices for solutions to our clients
Results-focused: Achieving the goals and objectives of our work on time, on budget, and with a level of quality that meets or exceeds the expectations of our customers
Professionalism: Exhibiting a high level of skill, engagement, good judgment, and respectful behavior
Open and Honest Communication: Working collaboratively and openly with our clients, partners, and each other, while maintaining positivity
JOIN OUR EXPERT TEAM
Karna works with our clients to develop and understand a vision for what needs to be accomplished; we focus on the milestones and work, ultimately achieving the desired results.
Karna provides you with –
Evidence-based approaches

High value professional services
Karna is available through a variety of contract vehicles, including:
As a member of the Celerian Group of companies, Karna has access to additional contract vehicles, including:
Strategic Partners Acquisition Readiness Contract (SPARC)
Strategic Partners Acquisition Readiness Contract (SPARC) is an IDIQ contract in support of the CMS to modernize business processes and support systems and their operations.
Centers for Medicare & Medicaid Services (CMS) Virtual Data Center
The Virtual Data Center has indefinite delivery, indefinite quantity (IDIQ) designed to meet a broad range of computing needs for the Centers for Medicare & Medicaid Services (CMS). Services acquired through this vehicle must fully meet all of the CMS design, engineering and data security standards.
One Acquisition Solution for Integrated Services (Pool1)
OASIS Pool 1 is a GSA wide Acquisition Contract (GWAC) that provides administrative, management, scientific, technical, and marketing services. A wide range of consulting and management support can be acquired through this vehicle.
We have partnerships with a number of large and small businesses that make it possible to contract with Karna in other ways. Please reach out to us for more information at contracts@karna.com.
Ready to talk?
Clients who need to contact Karna regarding a current or potential contract can send email to info@karna.com or use our Contact Form.
Accessibility and Inclusivity statement
We strive to provide access to our website and collateral information for all people. If you have questions, comments, or encounter any difficulty using our site, please contact: info@karna.com