Robert Alexander, PhD, MPH
Senior Director, Public Health Research and Evaluation
Quick Facts
20+ years of experience in research and evaluation for various public health programs

Serves as a member of Karna's senior leadership team, overseeing the portfolio of research, evaluation and data management and analytics contracts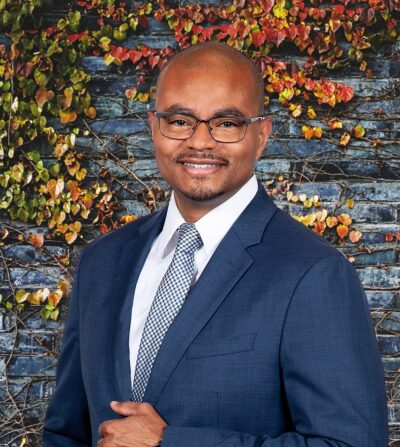 EXPERTISE
Chronic Disease
Diabetes Management
Environmental Scan
Evaluation & Assessment
Focus Group Moderation
Health Communications
Health Disparities
Health Systems & Policy
In-depth Interviews
Literature Reviews
Maternal and Child Health
Military Health Maternal & Child Health Eye Health
Multi-Morbidity
Prevention Research
Population Heath
Program Evaluation
Program Management
Project Management
Research Support
Research & Evaluation Methodology
School-Based Violence Prevention
Smoking/Tobacco Use (All Forms)
Social Determinants of Health
Study Protocol
Substance Abuse Prevention
Target Audience Segmentation
Tobacco Control
Robert Alexander is the Senior Director of Public Health Research and Evaluation at Karna, LLC and oversees the portfolio of research, evaluation and data management and analytics contracts. Dr. Alexander has over 20 years of research and evaluation experience for various public health programs. He has successfully led complex projects for federal, state, and nonprofit organizations on topics including eye health, maternal & child health and tobacco use. Dr. Alexander has an extensive track record of designing, coordinating and implementing research and evaluation of public health programs. He's led the formative research and outcome evaluations of large-scale, HHS-funded national communication and behavior change projects. He has been recognized by clients and peers for producing high quality deliverables and innovative solutions; utilizing highly responsive and collaborative approaches to client needs.
Dr. Alexander has published scientific papers relating to his work and has won a number of awards including the Charles C. Shepard Science Award for scientific excellence at CDC and ATSDR.
Dr. Alexander holds a PhD in Health Policy from the University of Maryland, Baltimore County, and MPH in Health Systems & Policy from Rutgers Biomedical and Health Sciences (formerly University of Medicine & Dentistry of New Jersey), and a BS in Public Health from Rutgers The State University of New Jersey.