Randy E Durbin, DO, MSPH
Vice President, Medical Affairs and Federal Programs
Quick Facts
25+ years of experience in the healthcare, public health, and health informatics

Serves as a member of the leadership team at Karna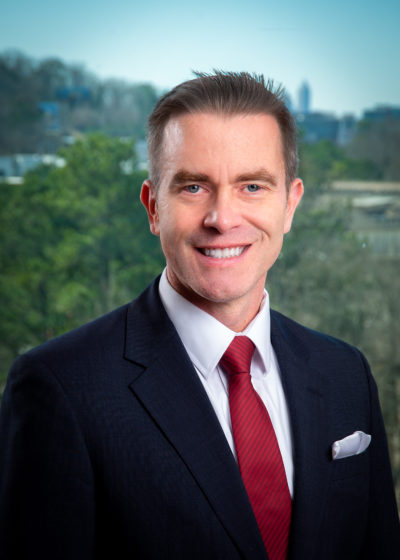 "I am passionate about leading teams to bridge the gap from discovery to application of population health science. I enjoy the wild variety of work that we do that impacts individual patients through entire at-risk populations for medical providers, payers, employers and government partners."
Dr. Durbin is the Vice President of Medical Affairs and Federal Programs for Karna, LLC, leading the Federal Health, Commercial Healthcare and Population Health Management Divisions. Dr. Durbin is a licensed physician (Florida, Georgia, Kentucky) with emphasis on occupational medicine and urgent care, preventive medicine/wellness/public health, and outpatient medically assisted opioid dependency treatment medicine. He has over 25 years of experience in healthcare, public health and health informatics, and over 29 years of experience in database programming and statistical analysis. He has had P&L responsibility over $20M/year government contracting organizations and has served as the Principal Investigator over a $50M IDIQ vehicle at CDC. He has led 95+ medical providers in outpatient centers over four states as Regional Medical Director and Director of Medical Operations with $57M annual revenue. He has worked in healthcare quality improvement and consulting for Northwestern Memorial Hospital of Chicago, the Baptist Health System of Alabama, United HealthCare South, Inc., commercially, and in the government space for the Centers for Disease Control and Prevention (CDC), the Health Resources and Services Administration (HRSA), the US Northern Command (US-NORTHCOM), and the Alabama Department of Public Health (ADPH). He has conducted Lean Health training for hospital executives and line managers, physicians, and scheduling staff, including Value Stream Mapping, A3, PDCA, and Lean Leadership. He has published in peer-reviewed public health journals and health blogs, has lectured frequently, and has served as an instructor of quantitative methodology. He also is a subject matter expert in medical quality management, occupational medicine, chronic disease epidemiology, applied health/public health training, and health informatics, and has served as a peer reviewer for various public health journals.
Dr. Durbin received his Bachelors of Arts in Economics & Psychology from Emory University, a Master of Science in Public Health in Epidemiology from the Emory Rollins School of Public Health, and a Doctor of Osteopathic Medicine from the University of Pikeville.
Karna, provides population health services to governmental and commercial agencies in the areas of science, research, technology, communications, and evaluation.
Program & Policy Evaluation – facilitating better health outcomes

Public Health Analytics – actionable data intelligence, data sciences, and statistical design

Translational Methods (From Research to Practice) – providing outcomes-driven research

Training & Technical Assistance – coordinating, developing, and coaching

Population Health Applications – evidence-based and best practices to translate research into action