Kimberly R. Taylor, PhD
Program Manager
Quick Facts
21+ years of experience in the public health sector, with an
expertise in Epidemiology and Project Management

Serves as a Program Manager at Karna, LLC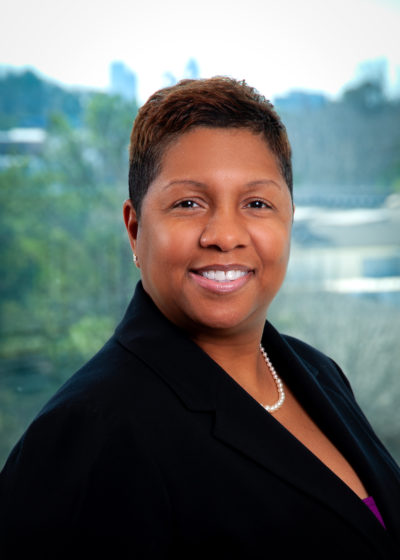 Dr. Kimberly R. Taylor has over 21 years of experience as an Epidemiologist (Health Scientist), Data Manager, and Analyst in areas of infectious and chronic diseases and Bioterrorism. During her career, she has established strong and congenial professional relationships with federal, state, and local agencies in the interest of fostering attainment of positive prevention outcomes. As a Program Manager at Karna, LLC, Dr. Taylor is responsible for coordinating internal resources and third parties/vendors for the flawless execution of projects, ensuring timely delivery of projects that are within scope and within budget, using inclusive strategies to ensure all relevant stakeholders participate in defining project scope and deliverables, ensuring technical feasibility, as well as, ensuring resource availability and allocation. As a member of the business development team, she is responsible for prospecting and growing target accounts, assessing client needs, and identifying solutions.
Dr. Taylor's expertise is in coordinated epidemiologic, scientific, and technical support, monitoring and assessing health behaviors; and managing surveillance and program evaluation. She has also researched behavioral risk factors, evaluated the effectiveness of public health education with regards to exposure of disease, and identified environmental and social influences that affect health outcomes. She has provided input on goals and objectives, training, retention, testing, referrals, sustainability of resources, and program outcomes.
Dr. Taylor has authored and co-authored publications in peer-reviewed journals. She also has a vast knowledge and experience in human resources, organizational management, policy, and community assessment to effectively and appropriately identify and evaluate solutions to public health problems.
Dr. Taylor has a sound ability to use computer software, database systems, and web-based systems; remarkable ability to organize and gather scientific and administrative data for use in the preparation of analytical and interpretative reports and guides; and in-depth ability to communicate orally and in writing to the scientific community. Additionally, she has a superb ability to use independent judgment and to manage and impart confidential information; excellent communication and interpersonal skills; and strong organizational skills, attention to detail, and the ability to function well within multidisciplinary teams.
With over 25 years of teaching experience, Dr. Taylor also serves as a Mentor for Public Health students in the Atlanta University Center. She is currently a member of the External Advisory Board for Tuskegee University's Department of Graduate Public Health where she is assisting in enhancing the growth of their public health program.
Dr. Taylor has earned a Master's in Public Health in Health Administration, a Master of Science in Epidemiological Science and a Doctorate in Public Health, Epidemiology.
Karna, provides population health services to governmental and commercial agencies in the areas of science, research, technology, communications, and evaluation.
Program & Policy Evaluation – facilitating better health outcomes

Public Health Analytics – actionable data intelligence, data sciences, and statistical design

Translational Methods (From Research to Practice) – providing outcomes-driven research

Training & Technical Assistance – coordinating, developing, and coaching

Population Health Applications – evidence-based and best practices to translate research into action